Spinal Elements, Inc., a California-based spine technology company, announced today that local Maryland spine surgeon Dr. Navinder Sethi, a leading Orthopedic Spine Surgeon in the Washington D.C. community and the first surgeon in Maryland to join their "Pledge to Be a Hero" program, is responsible for helping to raise over $10,000 for Make-A-Wish Mid-Atlantic. Dr. Sethi and Make-A-Wish representatives celebrated a very special wish that has just been granted to a local wish kid, and presented a $10,000 check to Make-A-Wish Mid-Atlantic. This is the first of potentially many ongoing donations that Make-A-Wish Mid-Atlantic will receive because of Dr. Sethi. As more local surgeons and hospitals are similarly inspired to se Hero Allograft, of which 100% of the net proceeds go to children's charities, the donations made to Make-A-Wish Mid-Atlantic will continue to grow.
Wish kid Ava, 10, of Ellicott City, was given her own Hero medal at the special celebration today. She recently had her wish to be in a movie granted and shared memories of her special experience. Representatives from Spinal Elements, local Make-A-Wish Mid-Atlantic representatives and local hero Dr. Sethi were on hand to celebrate with Ava and her family, including her twin sister Abbie. Ava has been battling leukemia but is currently doing well. She loves candy, cheerleading and her favorite show is iCarly! The ceremony was held today at the medical office building at Holy Cross Germantown. In a "small world" twist, it was revealed today that Dr. Sethi was the spine surgeon for and actually treated both Ava's Grandmother and Grandfather.
Ava's Mom, Susie, said, "Ava's wish was to be on screen -- either on TV or in a movie. She waited for over two years until a wish came through with the movie filmed here in Baltimore, "The Sultan and the Saint." When she filmed the other week, the entire cast and crew treated her like a true movie star, complete with costume, makeup and props! She was on cloud 9. Ava's sister Abigail was even able to participate as an extra in another scene. It was such an amazing day and we thank Make-A-Wish, Dr. Sethi and Spinal Elements for helping her wish come true!" For more information, go to
www.spinalelements.com
.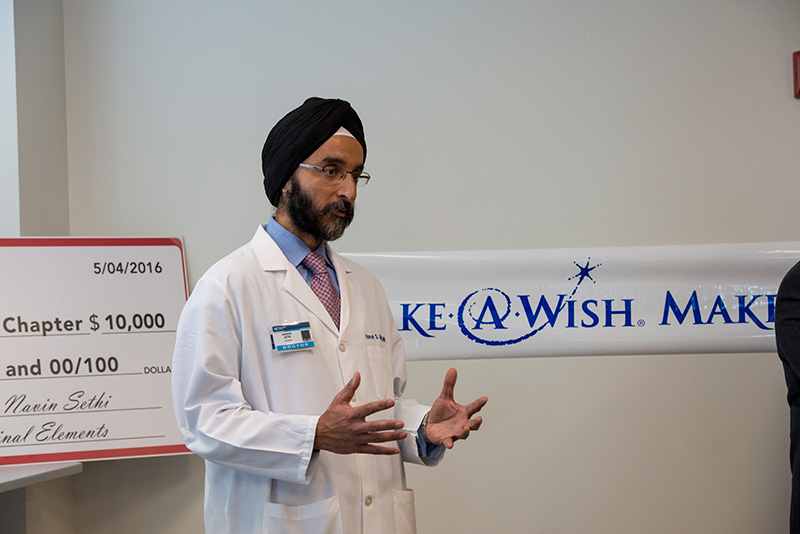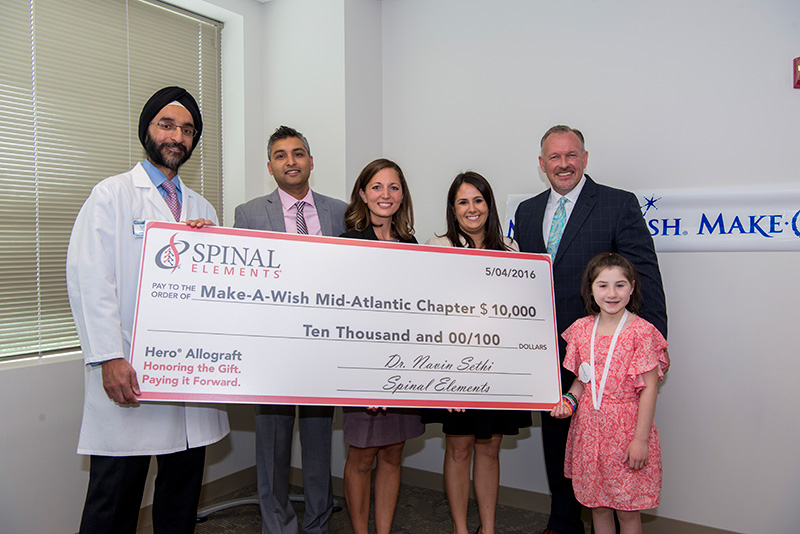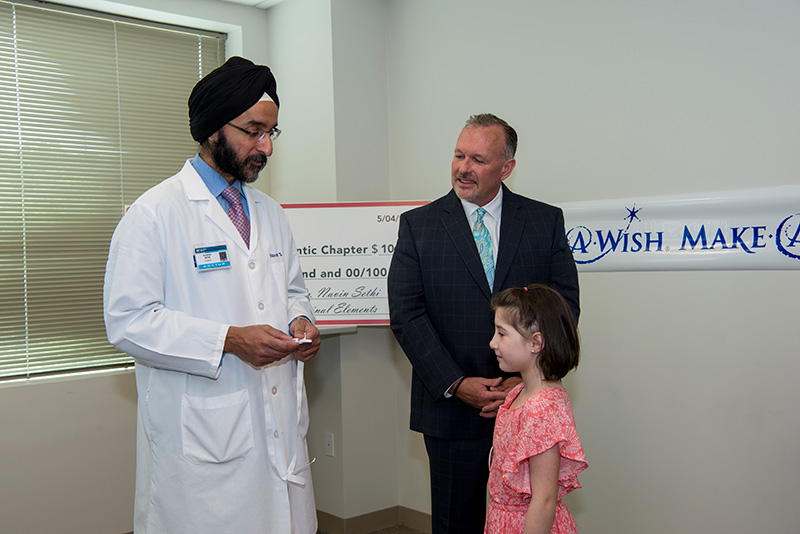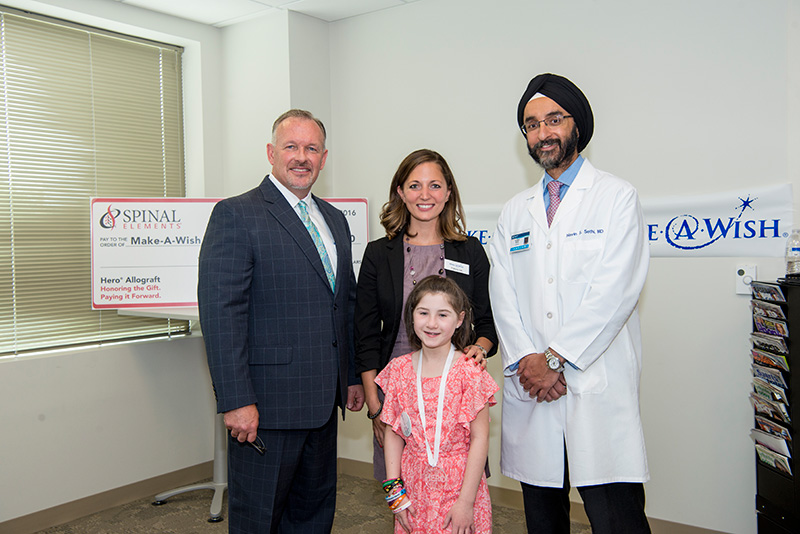 ORIGINAL ARTICLE: http://patch.com/maryland/ellicottcity/ellicott-city-wish-kid-has-wish-granted-today-help-local-orthopedic-surgeon