Foot & Ankle
Leading Foot and Ankle Specialists Who Can Get You Moving Again Without Pain
About 25% of your body's bones (52 to be exact) are located in your feet. Add the 66 joints, 214 ligaments, 38 muscles and tendons, and it isn't surprising that 75% of Americans will have some type of foot trouble at some point during their lives. Foot and ankle problems are some of the most common orthopaedic issues.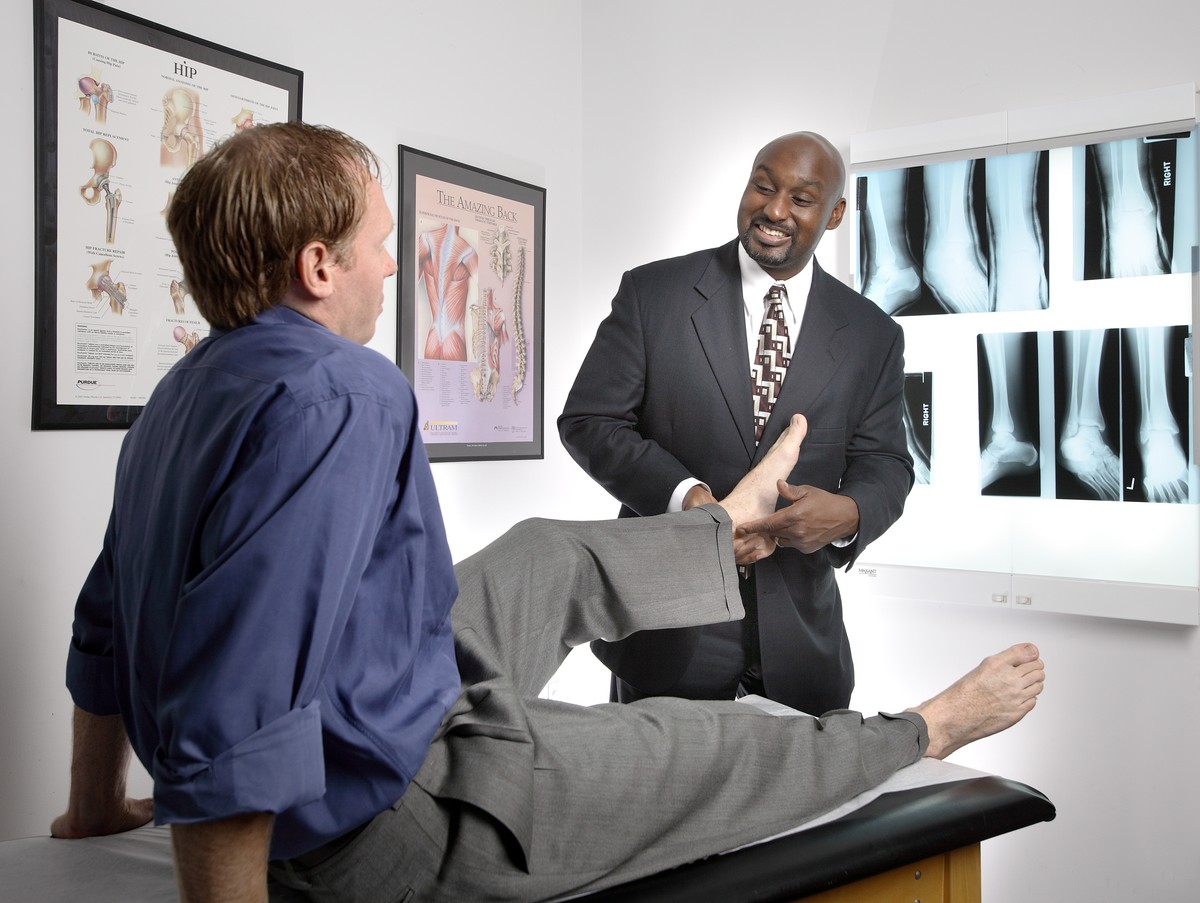 Experienced and Skilled Experts
Fortunately, our specialists can help. Our board-certified, fellowship-trained foot and ankle specialists are not only skilled and experienced, they use the latest, proven techniques and treatments to correct any foot or ankle issue.
Personalized, Comprehensive, Prompt Care
There are many causes for foot and ankle issues. Not each problem or each patient will need the same type or level of treatment. Through our thorough physical examination and state-of-the-art diagnostic tools, we will get at the root of your problem so we can develop the treatment strategy that will work best for you.
Whenever possible, non-surgical treatment options are used before considering surgery.
Non-surgical Treatment Options
Physical Therapy and Exercise
Non-steroidal Anti-inflammatory Drugs
Corticosteroids (injections and medicine)
Bracing
Lifestyle Modification
When surgery is necessary, we will first look to the least invasive approach possible, including arthroscopy.
Injuries and Conditions
We specialize in all foot and ankle issues. Injuries and conditions treated include:
Sports Injuries related to the lower leg
Bunionettes (Tailor's Bunion)
Arthritis of the Foot and Ankle
Posterior Tibial Tendonitis
Pediatric Athletes
Congenital and Acquired Foot/Ankle Deformities
Nerve Compression Syndromes
Nerve Pain
Limb Salvage
Advanced Foot Reconstruction
Pediatric Foot Deformities