Hand Therapy
Highly Skilled and Caring Hand Therapy Specialists
Our certified hand therapists offer comprehensive knowledge and a high degree of specialization in evaluating and treating upper extremity injuries and conditions.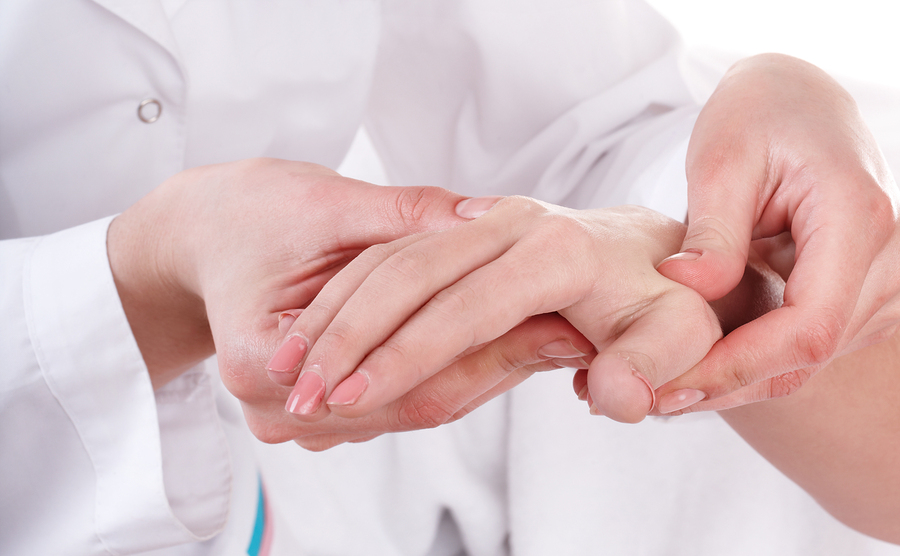 Personalized, Comprehensive, Prompt Care
Our hand therapists provide skilled assessments and treatments to maximize your recovery and return you to normal activities. Treatment programs and splints are custom-molded and modified by the therapists to meet your individual needs.
Depending on your injury or condition, treatment may include:
Wound care
Pain management
Scar management
Edema management
Therapeutic exercise
Adaptive ADL skills
Dynamic and static splinting
Ergonomic intervention for work and home
Some treatment equipment and strategies we offer include:
CPM
TENS
Paraffin
Ultrasound
Biofeedback
Iontophoresis
Hot/cold packs
Electrical Stimulation
Upper body ergometer
Two Point Discrimination Test
Semmes Weinstein Monofilament Test
Custom molded static and dynamic splinting
Injuries and Conditions
We specialize in all hand and upper extremity issues. Injuries and conditions treated include, but are not limited to:
Reflex Sympathetic Dystrophy
Repetitive Strain Injuries
Extensor Tendon Injuries
Complicated Fractures
Joint Arthroplasties
Nerve Injuries
Replantations
Amputations
Skin Grafts
Arthritis
Burns