Physical Therapy
State-of-the-Art Physical Therapy From Caring Specialists Dedicated To Your Recovery
Many injuries and conditions benefit from physical therapy either as a first course of treatment or as a next step following surgery or another procedure.
To return to active living, you need to get active and mobile again. That's just what we'll help you do.
At each of our four locations, Potomac Valley Sports Medicine & Rehabilitation Center helps patients with all orthopaedic injuries and conditions regain maximum physical function.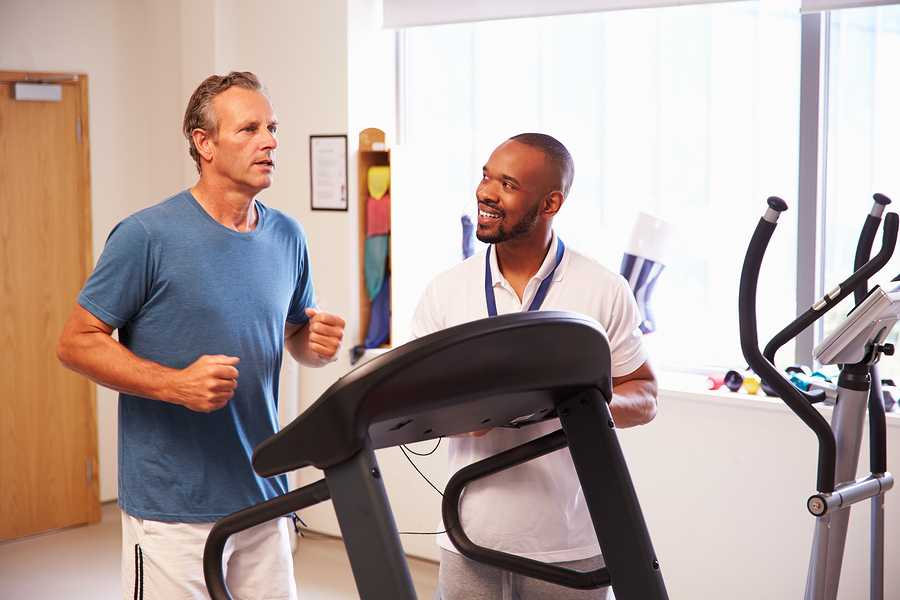 Some conditions we work with include:
Acute and chronic back pain
Acute and chronic shoulder injuries and pain
Elbow and wrist injuries
Ankle and foot injuries
Pre- and post-surgical rehabilitation
Disuse atrophy and severe de-conditioning
Pediatric and adult scoliosis
Hip and thigh injuries and pain
Fibromyalgia
Joint replacement
All sports-related injuries
Osteoporosis
Gait and balance training
Our highly trained specialists combine their extensive experience with the latest in physical therapy research and equipment to provide you with the most effective treatment you'll find in the area.
Equipment we use includes:
Woodway Treadmills – The same equipment used by most professional sports organizations as well as the military and law enforcement, such as the FBI and Secret Service
MedX Strengthening Machines – Potomac Valley Sports Medicine and Rehabilitation is the only practice in the Maryland to use this advanced, effective equipment. It is the only line of medical machines that promotes smooth, safe and full range of motion for every joint and muscle.