Scoliosis
Getting Straight to the Problem With Effective Treatment
Scoliosis is a common condition, affecting children and adolescents. Although many parents can become concerned about the sideways curve of the spine, the good news is that we can correct the problem.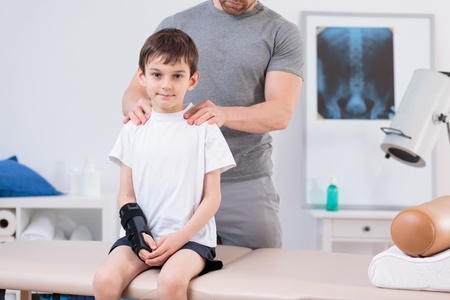 Experienced and Skilled Experts
Our scoliosis specialists have advanced training, years of experience and the caring nature that's needed, especially when it comes to children and adolescents. We will take the time to answer all of your questions and explain all aspects of treatment along the way.
Personalized, Comprehensive, Prompt Care
We understand that each patient has unique needs and goals. We use various diagnostic tools to figure out the root cause of your problem and develop a customized treatment plan just for you or your child. When possible, we try to use non-surgical strategies.
Non-surgical Treatment Options
Physical therapy and exercise
Bracing
We will only consider surgery if non-surgical options are not effective.