Shoulder & Elbow
Unsurpassed Solutions for Shoulder and Elbow Pain
A sore or painful shoulder or elbow makes it difficult to get much done, let alone enjoy an active life. Don't struggle through ongoing discomfort. We have answers that can put an end to your aches and pains.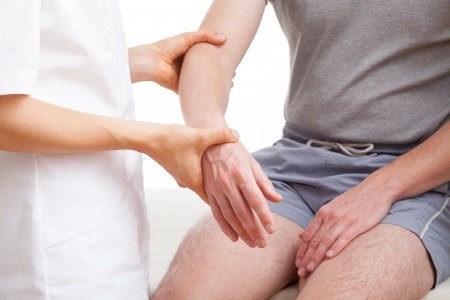 Experienced and Skilled Experts
Our highly skilled and experienced surgeons are leaders in diagnosing and treating the full range of shoulder and elbow conditions. We want to relieve your pain and restore functional motion so you can get back to being active.
Personalized, Comprehensive, Prompt Care
There is no one solution that fits everyone's needs and goals. We work with you to understand your problem, needs and goals, and develop a plan that best fits your injury or condition. We use various state-of-the-art diagnostic tools to determine the issue.
We can treat many conditions without surgery. Whenever possible, we use non-surgical treatment options before considering surgery.
Non-surgical Treatment Options
Physical therapy and exercise
Non-steroidal anti-inflammatory drugs
Corticosteroids (injections and medicine)
Bracing or Slings
Lifestyle modification
If surgery is required, we take the least invasive approach possible, including arthroscopy.
Injuries and Conditions
We specialize in all shoulder and elbow conditions and injuries, including:
Calcific Tendonitis
Frozen Shoulder
Arthritis of the Shoulder
Bicep Tendon Injuries/Tendonitis
AC Joint Injuries
Fractures